Plattform Lyoness
has just reported the
breaking news
that
managing director
of
Lyoness Americas
, Mario Hoffmann, was formerly involved in the
convicted
Austrian pyramid scheme 'DESCO'. According to their information, Hoffmann and three accomplices were found guilty of operating the scam. 'DESCO' was hiding behind a redundant and apparently not-existing corporate front that organised 'seminars' of all sorts.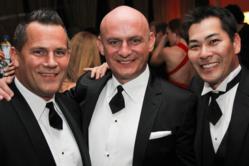 Particularly many young Austrians were enticed to invest thousands of euros for the promise of incredible future rewards, if they would only bring in their family and friends. Much like
Lyoness
now, 'DESCO' had a
controversial reputation
at best, before being completely wiped out, with the Chambers of Labour of Wien and Niederösterreich,
several established media
and even
members of parliament
questioning the 'company's' motives.
There is
reason to believe
that the same scam formerly operated under the name 'DESCO' persisted long afterwards, perhaps with the same people (informally) running it.